A few weeks ago, Montreal experienced the longest cold wave of the past decade. The mercury dropped below -25C /-13F every day for a week. With the wind chill factor the temperatures plummeted down to -37C /-35F!
It was quite a test of willpower for the City of Montreal's installation of electronic noses at their composting facility. The system also recently breezed thru the largest snow storm ever recorded in Montreal during the Christmas holidays.
Thankfully the serious amount of shovelling required helped burn off some of the much needed calories from countless turkey dinners!
What stands out here is that Odotech has spent years to develop an extremely rugged and robust electronic odor sensor suitable to all climates.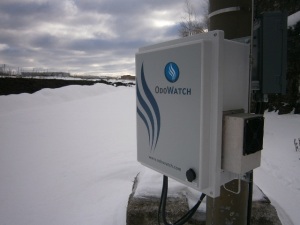 The system's technology consists of electronic noses containing heating and cooling technologies that provide accurate measurements in all climates. We have patented and patent pending solutions enabling high quality results in a broad spectrum of humidity and temperature conditions.
With over 90 installations in all ranges of climates over the past 12 years, the electronic odor sensor can survive all conditions: from the extreme Canadian cold, to desert heat waves in Nevada and Arizona hitting more than 54C/130F.  We also have fail-safe systems running in the extremely corrosive Atacama Desert in Chile alongside the Pacific Ocean, for the past 4 years. The salt, sand and acid industrial emissions create very aggressive environmental conditions and the electronic noses persevered through it all.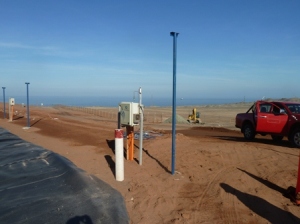 We are also proud that in 2011, our electronic noses at the Hampton Roads Sanitation District, Virginia Beach, survived Hurricane Irene without even a blink.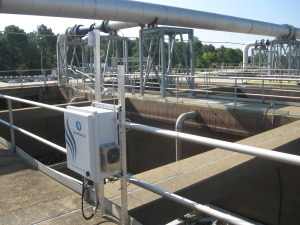 Snow, cold, heat, dust, salt water, humidity…
Humidity and temperature fluctuations are the worst enemies for the Metal Oxide Semi-Conductor Sensors. Our references in the UK and French Brittany are regularly exposed to fog and mist with 100% humidity and have had trouble-free systems for years. The fact is that we finely control the two interfering variables to manage the full-force that Mother Nature hits us with.  No matter what weather curveball is thrown, the lab conditions are always consistent inside our electronic noses.
We are proud to offer proven solutions that provide reliable monitoring for all potential climate conditions.
Please contact us for more info and click below for a free demonstration!