Comparison of eNose and Odor Observer Committee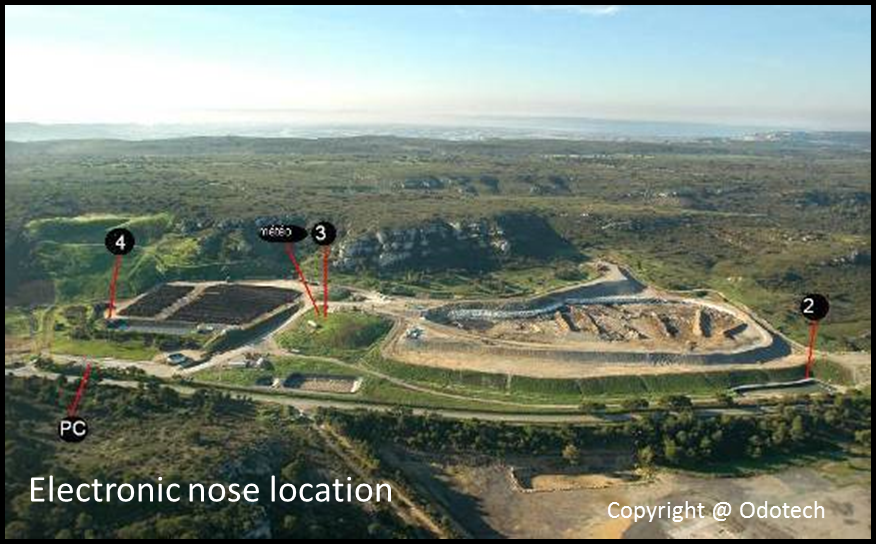 Please complete the form on the right hand side to
receive the White Paper Comparison of eNose and Odor Observer Committee..
Installation of 3 electronic nose system combined to atmospheric dispersion software at a Municipal Solid Waste management site and composting plant made it possible to validate the capability of such a system to provide an objective quantification, in real time, of the odor perceived by the neighbors.
The site located in southern France included a sludge composting area and a landfill site, both generating odor emissions.
The odor concentrations predicted by the odor monitoring system were compared with the responses of an odor observer committee that recorded the malodorous events perceived in the neighborhood of the solid waste management site.
The comparison of these two groups of data showed that the odor monitoring system was able to evaluate the level of nuisances felt by the neighbours. When malodorous events were filed by the members of the committee, the electronic nose system had predicted significant odor levels.
This project was supported by the ADEME and conducted by AIRFOBEP.
The work of this project was presented at the IWA international conference on odours and VOCs – measurement, regulation & control techniques : Validation of Continuous Odour Monitoring by Electronic-Nose Systems by Comparison with Observer Committees for Composting and Landfill Operations