Recently, the city of Bourcherville adopted an ODOR NUISANCE BY-LAW. This by-law, or odor rule, is unique because it integrates the latest developments in terms of odor measurement techniques, protocols and standards.
As in many jurisdictions, Boucherville was facing a context of being in a regulatory framework with no odor regulation and on the other hand, the existing municipal odor nuisance bylaw was vague and useless or unenforceable: "nobody should have activities that interfere with the wellbeing of others…"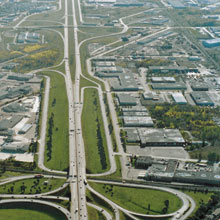 Boucherville decided, in collaboration with the elected representatives of different communities and the industry to develop an odor regulation that would:
1. Preserve the quality of life of its population
2. Set clear achievable limits to reach for industry
3. be unbiased, objective, quantitative and science based
4. be easy and affordable to implement and enforce for the city's administration and for industry
They used the best available approaches and protocols to quantify odors objectively and quantitatively, while minimizing error. It is based on source sampling, odor measurement (dynamic dilution olfactometry) and regulatory approved dispersion modeling.
This by-law applies to all industrial and commercial activities carried out on the territory of the Town of Boucherville. It is based on an incremental odor levels not to be exceeded:
 QUALITY CRITERIA FOR AMBIENT AIR:
a)    At all times, the Outdoor Odor Concentration (OOC) value shall be less than 10 OU/m3;
b)    98% of the time, the OOC value shall be less than the 5 OU/m3.
This provides a maximum odor limit not to exceed at any time to avoid strong odor episodes. On the other hand, there is a quota of hours with reasonably low odors.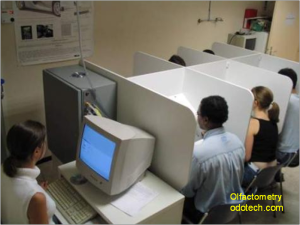 Dynamic dilution olfactometry
The evaluation of the air quality criteria are determined based on state of the art source sampling procedures, olfactometry (EN13725) and regulatory approved dispersion models (AERMOD).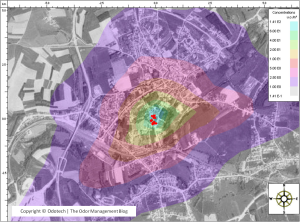 Percentile 98th – odor concentration distribution
The Boucherville municipal odor regulation has been in effect for two years. This odor nuisance by law performs well in terms of efficiency. It is well balanced between quality of life preservation, right to produce and ease of enforcement by the authorities. Currently all the industrial companies comply with the odor rule without excessive additional OPEX or CAPEX related to odor control. New industrials and shops have clear targets to meet for their permit applications. The number of odors complaints have dropped substantially and Bourcherville can save productive time of its inspectors for other priorities.
Thanks to political will, Boucherville was able to set the basis of an objective odor nuisance rule that meet its values: innovation, sustainable development, protection of quality of life and  environment and industrial development.
Ready to know all about Odor Nuisance by Law ?