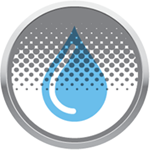 Wastewater Treatment Plants
The Right Odor Problem Solution for Wastewater Treatment Plants
Wastewater Treatment Plants (WWTP) are subject to manage odor problems in order to comply with many standards and regulations. Many sites are now located in the heart of communities and must behave as good corporate citizens. The Real-time Monitoring Platform OdoWatch was designed to achieve this goal as well as optimize site operations.
Whether the basic regulations apply to gaseous contaminants or odors, Odotech has the necessary environmental experts, sensors, modeling algorithms and sampling techniques to monitor odor problems at the site.
Operators can now determine in real time when an odor problem arises, because the Real-time Monitoring Platform OdoWatch notifies them immediately by email or text message. All data gathered are archived for later consultation or automatic report generation.
The Real-time Monitoring Platform OdoWatch is used all around the world and has the ability to link plant operators with teams working on the wastewater collection system.

Only the OdoWatch platform supports integration and coordination at this level for optimizing daily operations.
"The City of Sherbrooke has requested Odotech conduct two studies to his station's scrubber. In the light of the results of these two studies, which consisted of the characterization of atmospheric emissions and dispersion study, we were able to target different problematic odors around the station. This company is very professional and it listen to its customers' needs."
Stéphane Cotnoirs - City of Sherbrooke
"NANTES MÉTROPOLE - France, installed an OdoWatch continuous odor monitoring system for our Petite-Californie water treatment plant (180 000 citizens). This station is located in an urbanized area (residential and commercial). The electronic noses allow us to evaluate objectively if the treatment plant was the source of the odor emissions, when we receive complaints of residents about odors and thus allow us to have an exchange based on actual data."
Denis Guilbert - Director, Nantes Métropole
"Followingthe odour impact study in 2007, the elected representatives ofthe SIVOS 60 Bornes decided as early as 2008 to equipthe treatment plant with an OdoWatch continuous odour monitoring system. The OdoWatch platform allowed the manager to respond tothe predicted odour concentrations in real time, depending on theorientation and intensity of the odor plume previewed.Nuisance episodes in the neighborhood have been reduced significantly."
SIVOS 60 Bornes