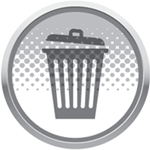 Acting before problems arise
Solid waste management is by definition an odour generating activity. Everything depends on emission levels and these important activities for any modern society now have access to solutions on the cutting edge of environmental technology.
Expertise
Odotech's experts can help site operators in specific assignments to attain a particular compliance objective or understand the olfactory dynamics of a site.
Real-time Monitoring
The OdoWatch platform was designed for this type of site and Odotech's experts can support operators' efforts. It is possible to manage and reduce the impact of landfill and other type of solid waste management sites.
Despite the wide variety of sources and the dynamic complexity of their environmental interactions, the OdoWatch platform supports the daily management of site operations. When an odour incident occurs, the OdoWatch platform detects it and alerts the site manager by email / SMS so immediate operational measures can be taken. This reduces the impact on neighbors and maintains social acceptance of the site.
"Odotech through their theoretical and practical knowledge on odor measurement in accordance with international and Chilean standards, has allowed us to demonstrate to our customers the efficiency reduction of odor systems we installed emissions"
Carlos Lima, Commercial Director –Air Life