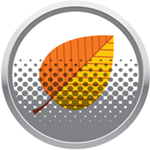 Helping social acceptance of sites
A growing number of public authorities are turning to composting as a way of managing organic waste. However, cohabitation with the community is sometimes challenging when the site generates odours. Since composting sites are governed by environmental standards to control odours, the OdoWatch platform is the ideal daily environmental management tool.
Expertise
Odotech's experts can guide operators through their regulatory requirements through analyses, diagnoses and reports for authorities. In addition, Citizen Committees make direct community involvement possible and promote dialogue with citizens.
Real-time Monitoring
The OdoWatch platform alerts operators when weather conditions affect their operations, so they can respond the moment an odour incident occurs. This proactive approach supports enhanced management of operations as well as better relations with site neighbors.
"Indispensable in our the evaluation of the composting process. It allowed us to make best use of our methods at the various processing stages and significantly reduced the odor emissions on our composting site!"
Delphine Conchon, Manager
Cobater
''The primary reason we have selected Odotech was their ability to customize their solution to the exact needs of our site. "
Ryan Lauzon, Bid & Project Manager
Orgaworld Canada