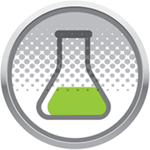 Chemical and Petrochemical
Changing perceptions and acting in the Chemical and Petrochemical Industry
Manufacturing some chemical compounds or petroleum products may produce offensive odours emissions, which requires a proactive approach to avoid odour complaints from local residents. Therefore, the community often voices health concerns directly linked the perception of these odours. "If odours are present, it must be bad for my health". Whether this perception is right or wrong, Odotech can take control of the situation and restore a bond of trust between the industry and the community. As a third party, Odotech can act on several levels, as required.

Since 1998, Odotech has helped many industrial chemical facilities, refineries, and tank farms with their environmental challenges related to odours, gas pollutants and particles / dust.
Here are a few examples of chemical and petrochemical industries in which Odotech provides its expertise and solutions.
Petrochemicals and refining
Pharmaceuticals
Methanization
Oleochemistry
Chemical compounds manufacturing
Cosmetics and perfumes manufacturing
Expertise
Through Citizen Committees, Odotech's experts can inform the community correctly and guide citizens' participation in a problem-solving approach. Odotech's experts in the chemical and petrochemical industry can act at a site audit level, regulatory compliance or an impact study on site neighbors.
Real-time Monitoring
For a more direct approach, the OdoWatch platform supports real-time monitoring of fluctuations in site emissions. By obtaining directly from the site management system (SCADA), data on the active sources (temperature, relative humidity, flow rate, etc.), the OdoWatch platform models atmospheric dispersion to the surrounding area. Whether there are 10 or 150 sources, OdoWatch is powerful enough to factor this into its modelling algorithms while retaining the real-time aspect of its approach.
This computing power combined with direct action in the community covers all aspects of modern environmental nuisance management. Compliance with local environmental standards is eased through integration of all data from the site on a single platform to ensure cross-referencing of production cycles and meteorological data.