People often ask us how to measure odors objectively and reliably. This is one of our main expertise and services since 1998.
Odors are normally quantified by dynamic dilution olfactometric analysis. Olfactometric analysis consists of determining the olfactory perception threshold of a gaseous sample.
The olfactory perception threshold is defined as the number of dilutions at which 50% of a jury perceives the odor while 50% do not. This does not involve the determination of the quality of the odor. By definition, the olfactory perception threshold is equivalent to 1 odor unit per cubic meter of air: "1 o.u./m3". The number of dilutions of the odor sample required to obtain 1 o.u./m3 indicates the odor concentration of the sample in odor units per cubic meter of air [o.u./m3].
At Odotech laboratories, the olfactometric analyses are carried out with the OdileTM, a dynamic dilution olfactometer (Figure-1) within 24 to 30 hours of sampling.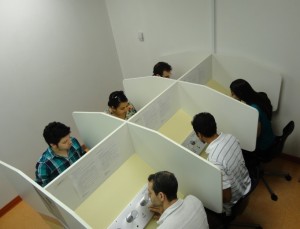 Figure-1 Dynamic Dilution Olfactometer : Jury Room
Dynamic dilution olfactometry consists of presenting the dilutions of the odourous sample to the jury at a controlled flow using a calibrated olfactometer. The gas flow is precisely measured and presented to the panelists through sniffing ports (Figure-2).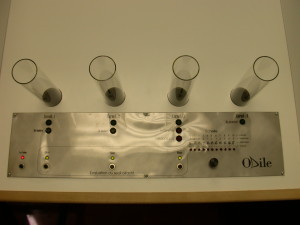 Figure-2: Dynamic Dilution Olfactometer: Sniffing Ports
The jury is composed of 4 to 6 panelists qualified according to Standard ASTM E544 (ASTM 1993) and Standard EN 13725 (CEN 2003). The olfactometric analyses meet the specifications of ASTM E679 (ASTM 2004) and Standard EN 13725 (CEN 2003).
The following services are available:
olfactometric analyses with a factor of dilution up to 2,000,000
odor concentration measurements as per Standards EN 13725, ASTM E679-04, CUM, Probit and Logarithmic regression
hedonic tone analyses
odor intensity analyses
juried perception thresholds
jury certification as per Standard EN 13725
In addition to odor concentration measurements, our laboratories can carry out odor intensity measurements, and investigations of odor synergies and hedonic tone.
With a significant number of juries certified in compliance with European Standard EN 13725 as well as juries that have received preliminary authentication based on ASTM Standard E679-04, we are ready to conduct your analyses in the shortest possible time frame.
For field odor measurements, sampling are carried out on point sources (stack, vents), surface sources (water bodies, windrow, piles, waste) or volume area (inside a building). Another option is to use an electronic nose calibrated based on olfactometry measurements.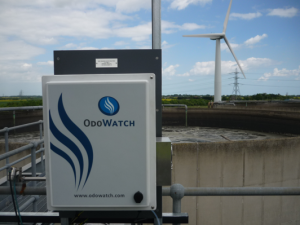 Figure-3: Electronic Nose for onsite continuous odor measurement
Curious about electronic nose ? Please download our free white paper
References:
ASTM International. (1993). Standard Practices for Referencing Suprathreshold Odour Intensity. ASTM E544-75.
ASTM International. (2004). Standard Practices for Determination of Odour Taste Thresholds by a Forced-choice Ascending Concentration Series Method of Limits. ASTM E679-04 (reapproved in 2011).
Comité Europeen de normalisation (CEN). (2003). Air Quality – Determination of Odour Concentration by Dynamic Olfactometry. EN 13725-03.