Discover our other
expertise offers:
---
Odotech Training Center
Advanced odour training


For more than 10 years now, Odotech has periodically offered its clients training adapted to their internal needs. For this exercise, Odotech has relied not only on its own experts but also many others from around the world. If you are interested in a training session, contact us.
Encouraged by this experience and its partnerships, Odotech has decided to open these training sessions to a broader audience. Odotech now offers periodic training to the community to meet the growing demand arising from new opportunities in the field of real-time environmental monitoring.
Upcoming training sessions:
*More details to come.
For more information on our training sessions:
Testimonials
What our clients say
"Thanks for facilitating the training earlier this month entitled "OdoWatch for Operators at the Mill Creek WWTP". The four presentations that you provided were seamless and very well conducted in a professional manner. The training seminars served as a catalyst for the Operators gaining knowledge pertaining to odor control and the associated terminology."
In particular, the following experts regularly deliver training through the Odotech Training Center:
Jacinthe Bisson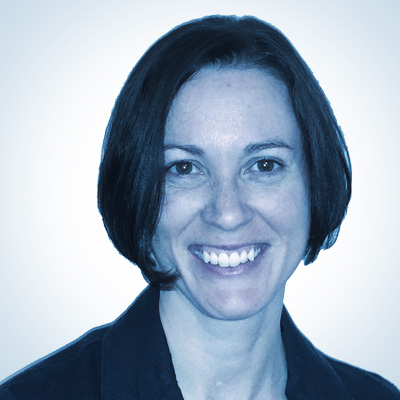 Ms. Jacinthe Bisson combines her Bachelor of Science degrees in chemical engineering and a microbiology & immunology bringing a global understanding of physical and biological processes. She specialises in the characterisation of odour sources, environmental impact studies, atmospheric dispersion assessments, data analysis of monitoring systems in a wide range of industrial sectors. She has an extensive understanding of international standards related to odours including the EN13725, ASTM E679-04, VDI 3882 and NCh3190. Ms. Bisson is responsible for the technical coordination of Odotech's experts providing engineering services from all three subsidiaries of the company.
Roberto Esteban Fuenzalida Sepúlveda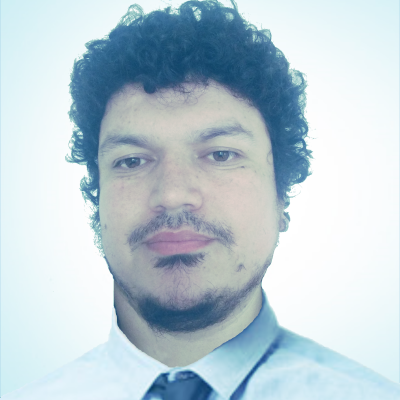 Mr. Roberto Fuenzalida graduated in Geographic Civil Engineering. He has extensive experience in environmental consulting for various types of projects which have required estimation and modeling of atmospheric pollutants. He has worked more than six years on impact assessments using AERMOD & CALPUFF as tools for atmospheric dispersion modeling. He is well versed in all aspects of odour regulations in Chile including the NCh3190 & NCh3386 standards. Mr. Fuenzalida is responsible for all consulting services related to odour managed at Odotech's subsidiary in Chile, including sampling planning and odour impact studies, among other responsibilities.
Jean-Michel Turmel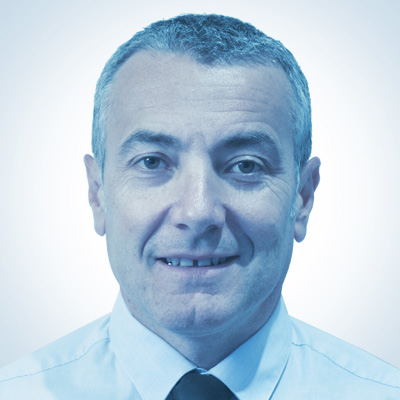 Mr. Jean-Michel Turmel has a Doctorate degree in chemical science and has more than 20 years of environmental experience in odour management. Mr. Turmel has contributed to several environmental projects such as the containment of radioactive waste with the CEA (French Atomic Energy Commission) and the recovery of industrial waste. During his career, he helped find innovative solutions to complex odour problems faced by industrial sites. He developed an expertise on the relationship between odour concentrations and the active chemical compounds. Also, he has a deep understanding of odour nuisance in the food processing and pulp & paper industries in addition to the reality of wastewater treatment plants.
Samuel Lévêque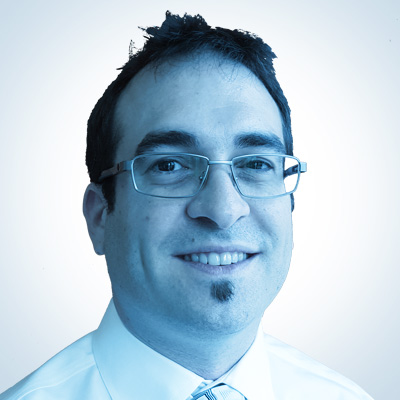 Mr. Samuel Lévêque has a Master of Science degree in environmental project management. He has worked during many years in Europe on odour treatment and building ventilation before joining a team of experts working on odour problems. This has allowed him to gain an expertise in international odours standard such as EN13725 and ASTM E679-04. In addition, he has able to refine his expertise on odour sampling, olfactometric analysis and impact studies. Mr. Lévêque was part of the team of experts of Odotech in France before transferring to the head office in Montreal, Canada. Since then, he has worked on a large number of projects allowing him to gain a very good understanding of Canadian regulations and in particular those in Quebec.
Thierry Pagé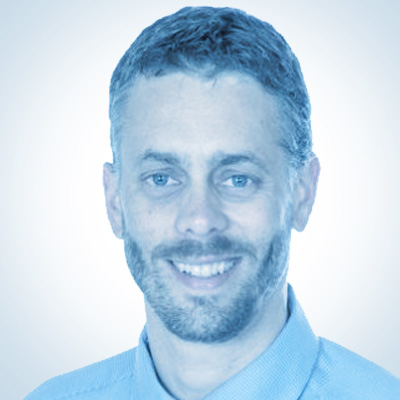 Mr. Thierry Pagé has a chemical engineering degree from École Polytechnique de Montréal, holds a Master degree in odor management from Université Catholique de Louvain in Belgium and management degree from MIT. He is the founder of Odotech and its chairman of the board of directors. Mr. Pagé has work for over 20 years in the field of odours and is recognized internationally for his expertise. He has contributed to numerous scientific studies, participated in the development of several odours sampling, monitoring and dispersion technologies, and in the drafting of standards and protocols. His expertise covers several areas including waste management, wastewater, petrochemical, food processing, manufacturing and pulp & paper. In addition to his activities with Odotech Mr. Pagé teaches at École Polytechnique de Montréal and Université de Montréal in odour management, treatment of atmospheric emissions and health risks associated with industrial activities.
Raymond Porter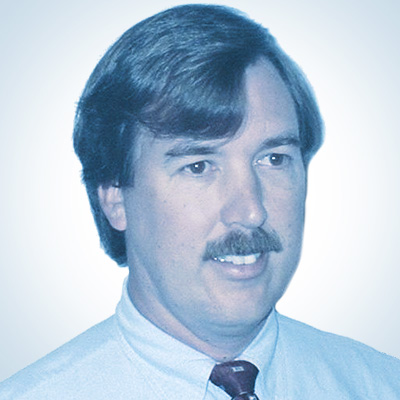 Mr. Raymond Porter combines a Bachelor of Science degree in meteorology and Master of Science in environmental engineering. Mr. Porter brings over 30 years of technical knowledge in odour emissions measurement, atmospheric dispersion modeling and impacts studies to Odotech's expert team. Mr. Porter is a key technical resource for Odotech when assessing the impact of odours and their control. He has a wide experience and has completed numerous studies on odour emissions from wastewater treatment plants, composting facilities, waste management site and industrial processes. Mr. Porter also conducted atmospheric dispersion modeling analysis of air quality for power plants, petrochemical plants and industrial sites in order to demonstrate compliance with applicable air quality standards and regulations. Mr. Porter has several scientific papers to his credit and has contributed to reference manuals on odour emissions and air quality compliance for wastewater treatment plants.
Nicholas Leblanc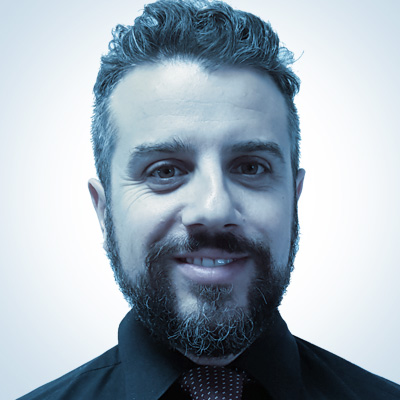 Mr. Nicolas Leblanc has extensive experience in continuous and real-time odour monitoring. He has been with Odotech for many years and contributed greatly to the development of Odotech's technology with his field experience and understanding of the client's reality. He has a sharp understanding of problems faced by industrial and municipal services and how continuous monitoring is able to help them. Mr. Leblanc is responsible for all OdoWatch facilities in North and South America.
Yoann Vanel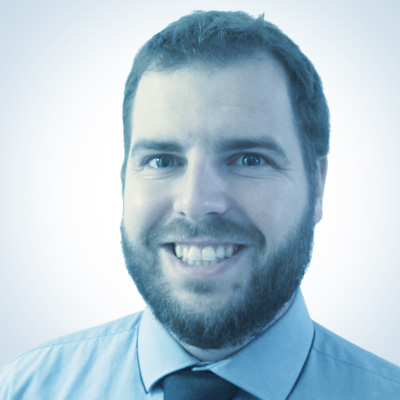 Mr. Yoann Vanel has a Bachelor of Science degree in chemical science and a Master of Science degree in environmental & sustainable development. He has managed the installation and configuration of many OdoWatch platforms in the last 10 years. He has developed an expertise in the deployment of real-time continuous odour monitoring solutions in harsh environments such as the Middle-East. His understanding of odour nuisance problems faced by industrial and municipal services, allows him to consider the global situation and to propose concrete solutions. Mr. Vanel is responsible for all OdoWatch platforms in Europe, the Middle East and Oceania.