Odotech presented a paper on Community Odour Monitoring, a New Approach for Odour Control and Social License to Operate at the last USCC Composting Council's Annual Conference during the OPERATORS' TRACK: ODOUR MANAGEMENT:
Diagnosing and Minimizing Malodors and VOCs from Biological Processing Operations
George Savage and Luis F. Diaz, CalRecovery Inc, Concord, CA
Odor Community Monitoring, a New Approach for Odor Control and Social License to Operate
Thierry Page, Odotech, Montreal, QC, CAN
Use of Advanced Models to Control Fugitive Odors from Composting Sites
Ray Kapahi, Air Permit Specialists, Wilton, CA and Marc Levin, NCM Odor Control, South River, NJ
Detailed program with speakers and abstracts is now available! Compost2015 Program
Community Odor Monitoring, a New Approach for Odor Control and Social License to Operate
Abstract:
The objectives of Community Odor Monitoring Projects  are to involve the community in assessing odor impacts, determine the odor impacts on nearby residents and provide feedback to operators, stakeholders and community members. A well-executed Community Odor Monitoring Projects helps identify sources of odor pollution and assess the performance of implemented solutions. It also improved factual information and enable proactive response of plant operator to the neighbors' concerns.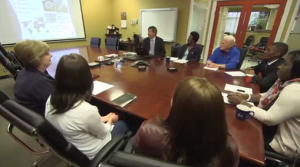 Having neighbors participate in the characterization of the odors leads to a greater sense of community involvement in the main aspects of the project. This also fosters a greater understanding of odor quantification by local residents while establishing a more constructive dialog between the plants' management and neighboring residents. Compare to typical odor complaints that are subjective, inaccurate, received too late by the plant operator with few quantitative and useful information, COMPs foster a privileged channel of communication between local resident and plant managers. It provides faster response – better flow of information – increase in credibility while improving the community relations. For the neighbors, being able to be part of the solution and notify odor episodes improved their quality of life by reducing the sentiment of being disfranchised and reduces frustration and less stress.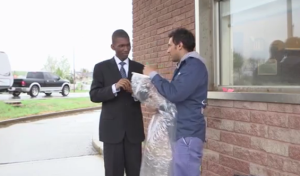 COMPs rely on volunteers from the community to gather information about odors they perceived during their day-to-day activities. The volunteers  (or the odor observer committee) are trained to understand odor intensity using the standard odorant n-butanol and a geometric progression of odor concentrations and odor characteristics using samples collected from the local sources. In the course of the volunteer's daily activities, they are encouraged to report odors they observe by a mail-in card, computer or smartphone app.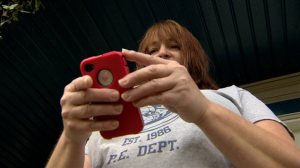 The COMP methodology involves four steps:
Stage 1 – Planning of the study and data management system development;
Stage 2 – Selection, information and training of the observer residents;
Stage 3 – Study supervision and follow-up;
Stage 4 – Statistical treatment of the results collected.
The presentation will provide results from a COMP carried out at a regional level that involved a composting facility surrounded by 14 others sources. At the initiation of the project, perception was that the composting facility was responsible for 100% of the other. The study demonstrated that two WWTP were also contribution to the odors and were major contributor. The study also showenthat 10 small scale industrial activities, having odor emissions with a similar character to the composting activity, had minimal impact to the odor episodes in the region.
Get the PPT of the presentation: Community Odor Monitoring, a New Approach for Odor Control and Social License to Operate.