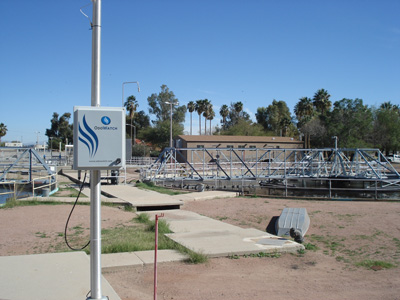 Overview
Hog breeding and odours have been closely linked for a long time. Odotech works with several pork producers around the world and particularly in Canada, the US and Chile. Most of these producers raise hundreds of thousands of pigs and managing odours is part of their daily activities. As a company, their mission is to provide quality products to their customers and consumers. They must demonstrate to communities located near their production centers that they are good corporate citizen and that odour management is part of that commitment.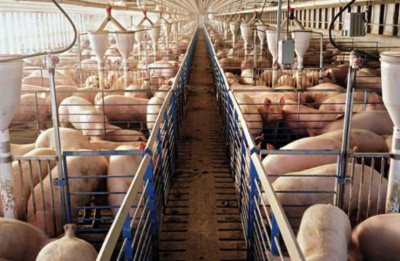 Background
Hog breeding and odours have always been a difficult subject. Several producers frequently receive community complaints and decided to take actions to improve the situation. They looked for innovative solutions enabling proactive decision making in order to reduce the number of odour-producing events around their sites. At the same time, new odour regulations everywhere on the planet are introduced by authorities. In this context, producers are looking for solutions to simplify and even automate the report generation required by regulators.
Solution
When a pork producer contacts Odotech order to address an odour problem, Odotech's experts will address the subject globally and with an open mind. Odotech usually begins its approach with a complete odours audit of the client's site. Based on the results, Odotech's experts are able to design a solution for continuous real-time monitoring of odour using the OdoWatch Platform. The solution is deployed in order to meet the specific needs of each producer. It is a complete and optimized solution for the targeted objectives. p>
OdoWatch Platform
• an average of 2 to 4 of electronic noses (eNoses) per site;
• from 2 to 6 H2S sensors depending on regulations;
• an average of 20 odour sources configured by site
• AERMOD or CALPUFF atmospheric dispersion modeling;
• complaints management directly from the platform interface and visible directly on the site map; p>
Challenge
Design real-time platforms specifically for each producer so they can take immediate actions when odour events occur.
Strategy
Use the OdoWatch platform and eNoses to monitor odour emitting sources and alert the plant operator in real-time when odour threshold were reached. Assist the site operators with consulting services to allow them to meet their regulatory obligations.
Benefits
Pork producers are now able to take immediate actions when odour events occur.
The collected data enables report generation and increases understanding of the odour dynamic of production cycles, hog age, weather conditions, etc.
Management & Support
Depending on the hog breeding site location in the world, one of the three subsidiaries of Odotech is responsible to support the OdoWatch platform and provide the consulting services for the client. This approach allows greater responsiveness of Odotech.