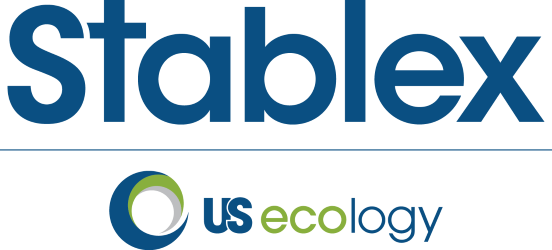 Overview
Founded in 1983 and established in Blainville, Quebec, Stablex is a company specializing in the treatment of contaminated soils and industrial waste. The firm works with hundreds of clients and is one of North American leaders in its industry. As part of its operations, Stablex uses products to solidify the residual elements, but in spite of its best technological efforts, some odours are still emanating from its site.

For more information on the company, visit Stablex web site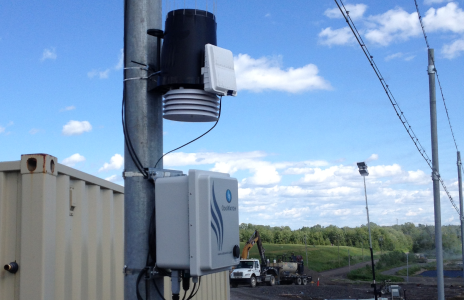 Context
The Stablex facility is located near residential areas which are expanding each year and getting closer to its processing site. There is no significant odorous emissions from the facility itself. The two main odorous sources are a water recuperation basin and some surface areas used for external processes. Depending on the treatment process, some odours may be emitted on an irregular basis.
Challenge
One of the challenges faced by Stablex was the presence of other odour emitting industrial sites in its area. While Stablex is massively investing in odour abatement processes and technology, it is hard to pinpoint exactly the origin of odours causing complaints. This could be from one of the sources in the facility or from industrial sites located close to Stablex. To pinpoint the sources, Stablex established an odour identification process in the neighborhood through regular employees' patrols.
Solution
In order to help Stablex in its continuous improvement process, Odotech has installed its OdoWatch Platform with multiple features including the following two main ones:

The continuous atmospheric modeling of odours allows a better understanding of the odour impact in the neighborhood. All data is available in real-time and archived for future reference. The modeling relies on weather data collected on site in real-time by Odotech's weather station equipped with an ultrasonic anemometer allowing accurate measurements of low wind speeds often responsible for odour problems. The odour plume is generated by the AERMOD atmospheric dispersion model recommended by the US EPA.
The management of the observations made by the community as they are recorded by citizens. Observations can be made using a website or via a smartphone application developed specifically for this task and customized for Stablex. Each observation is instantly available on the site map in the OdoWatch Platform.
Benefits
By using OdoWatch, Stablex is now able to see if the complaints from the community match the atmospheric dispersion of odours. Furthermore, archived data allows the company to quickly and efficiently inquire about any odour complaint. Stablex can produce automatic reports illustrating if the odours were coming from its facility at any moment in time. The functionalities of the OdoWatch Platform allows Stablex to improve its processes and operations by collecting valuable data on its odour sources, both in real-time and historically.
Management & Support
The installation and commissioning of the OdoWatch Platform and associated consulting services were performed by Odotech's head office in Montreal, Canada.