Odotech
Leader in odour science
A network of experts around the globe

For almost 20 years now, Odotech has been an environmental technology company that specializes in monitoring and managing odours, gaseous contaminants and dust.
The company offers a full line of technological services and solutions (OdoWatch) for proactive management of environmental problems encountered by industries and municipal services.
Innovation forms the core of Odotech's daily operations and increases efforts to maintain its leadership and technological edge.
Our values
Environmental and social awareness
Desire for innovation
Scientific and technological development
Spirit of collaboration
Responsible approach
Search for solutions
Mission
Odotech's mission is to provide to municipals services and industries, sophisticated monitoring solutions to proactively take actions for odour, gas pollutants and dust events. Working with businesses, communities and governments, Odotech provides real-time continuous monitoring solutions for the benefit of all stakeholders in communities across the globe.
Vision
Odotech's vision is to continuously improve all aspects of the world in which it operate - environment, social, economic - creating a better tomorrow than today. Our vision is put into action, through innovation focused on environmental issues, activities to benefit society. Our commitment is to build shareholder value by making Odotech a truly sustainable company.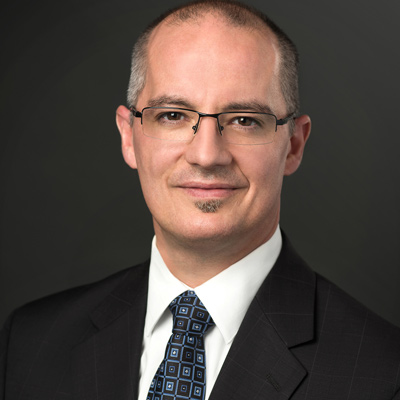 Guy Laliberté
, Eng. MSc, MBA
Chief Executive Officer (CEO)
Guy Laliberté has more than 20 years of experience in high technology and is well recognized for his vision in product innovation. Prior to joining Odotech, Guy was Chief Operating Officer (COO) at Metafoam where he was responsible for the daily operations of the company. Guy has extensive experience in managing business development, marketing, manufacturing and project management teams internationally. Guy also previously occupied positions such as Business Line Director at Rheinmetall Canada, Vice President of Operations at Embrase and General Manager of a division at Mindready Solutions. Guy has an MBA from HEC in Montreal, a Master's degree in science from UTC in France and an engineering degree from Polytechnique in Montreal. Guy lectures at the McGill University on "Innovation in Business".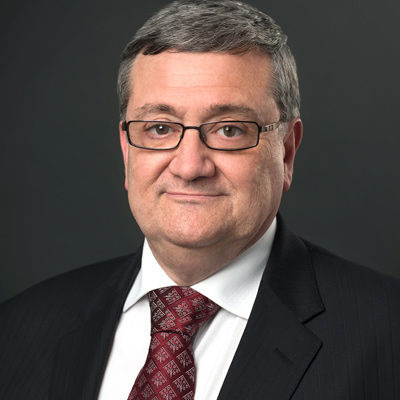 Luigi Lo Basso
, MBA
Chief Financial Officer (CFO)
Luigi Lo Basso obtained a Bachelor degree in Mathematics and a MBA from Concordia University. He brings over 40 years' experience with growing entrepreneurial and multinational public and private companies in Latin America, Asia, Europe, North America and the Middle East. His expertise includes developing business strategies; accounting, financial and administrative management; budget preparation and analysis; internal controls; policies and procedures; relationship management; and managing change.












Testimonials
What our clients say
"The City of Sherbrooke has requested Odotech conduct two studies to his station's scrubber. In the light of the results of these two studies, which consisted of the characterization of atmospheric emissions and dispersion study, we were able to target different problematic odors around the station. This company is very professional and it listen to its customers' needs."
"Indispensable in our the evaluation of the composting process. It allowed us to make best use of our methods at the various processing stages and significantly reduced the odour emissions on our composting site!"